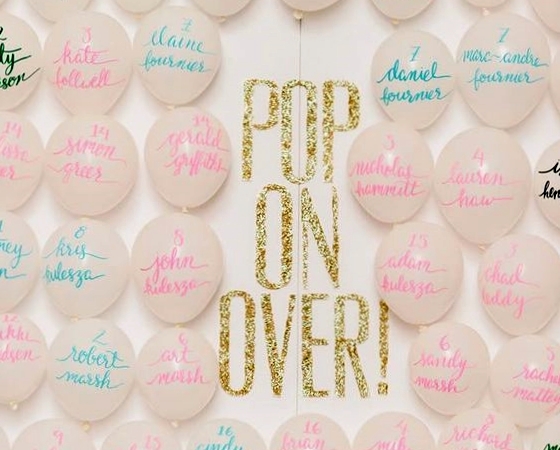 October 03, 2018
5 Secrets to Making Your Wedding Reception FUN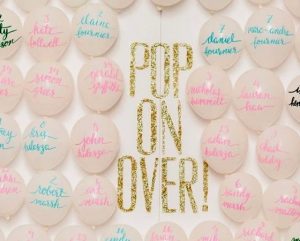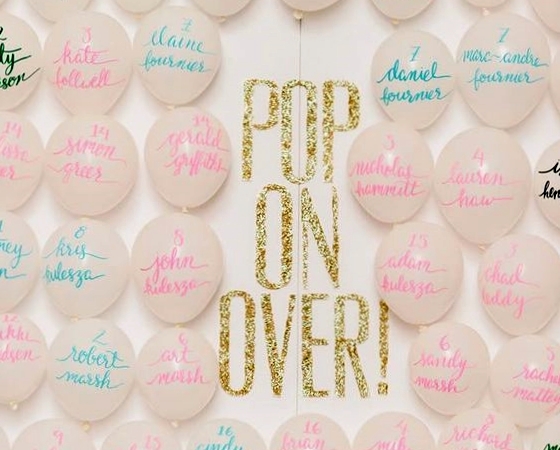 While a wedding day is all about the wedding couple, the wedding reception is all about the guests.  If you want to have a fun wedding, it's crucial that you focus on the overall experience your guests will have.  Are they comfortable?  Are they entertained?  Are they encouraged to mingle with the other guests?   A fun wedding reception is more than just hosting an open bar.  A few small details can really make a big difference.
Here are my 5 secrets to making your wedding reception FUN!
Seating arrangement is key.
I highly recommend assigned tables for guest seating.  It's awkward for guests to find a seat in a large group setting if they don't know where they should go or who they should sit with.  Assigning tables allows you to group people who know each other or at least have something in common.  I also suggest rectangular tables instead of rounds because it is easier for conversation.  At a rectangle, you can chat with people next to and across from you, whereas, you can only chat with the people on either side of you at a round.
Play music that appeals to everyone.
It's likely that you'll have a mix of age generations at your reception.  You might love Heavy Metal, but chances are that grandma will not.  You also want to keep the language appropriate if there will be kids there.  Cocktail hour and dinner are great times to play a mix of music genres that will appeal to most, especially if it's kept on the softer side.  As the evening progresses, build up the vibe with the music you love and mix in what is current so your guests will get up and dance the rest of the night away.  It's okay if the music gets crazy and loud.  Grandma and the kids will probably have gone home by then.
PLEASE keep the toasts short.
It is traditional for the Best Man and Maid of Honor to toast the bride and groom.  But this is not the time to share long stories that take up a lot of time or embarrass anyone.  By now, the guests have attended a ceremony and a cocktail hour, found their seats and are waiting to celebrate with the wedding couple.  Toasts should be lighthearted, congratulatory, and quick.  Prior to wedding day, ask the Bests to keep their toasts to 3-5 minutes max each.  And let your DJ/Emcee know not to allow others to grab the mic and start talking.  Otherwise you'll wind up with an open mic session that will cut into your time and leave you and your guests with less time for the party.
Offer something to do.
Delicious food, plentiful drinks, and great music are a must, but it's always fun to offer something more.  Guest activities are all the rage from photo booths, to cigar rollers, to caricaturists, to live artists creating a painting of your event.   Bonus points if the activity doubles as a take-home favor.
Change it up!
Just because your reception is in the same space for 4 hours doesn't mean everything has to stay the same for that time. Surprise and delight your guests by changing up the atmosphere.  Fade into a different color lighting, bring out live entertainment for a music set, unveil a section of the room that has been set up for lounging, roll out a late night snack buffet, do a confetti explosion after cake-cutting.  I once had a groom that was a professional auctioneer.  He surprised their guests by grabbing the mic and auctioning off a dance with his new bride.  It was super fun, unique, and memorable.
What have you seen at weddings you've attended that made them more fun?  I'd love for you to share it here!
Happy planning,
Christine
Follow us for more inspiration!
Instagram:  @dreamdayweddingsfl
Facebook: Dreamday Weddings & Events | Dreamday Celebrations
Website & Blog: www.DreamdayWeddingsFL.com
About the author:  Christine Terezakis is an award-winning South Florida Master Wedding Planner, Event Designer, and Owner of Dreamday Weddings, with planning studios located in Palm City and West Palm Beach.  Specializing in the planning of luxury weddings, Florida Destination Weddings, and social events.  For inquiries about wedding planning and design services for your celebration, please contact Christine by Email:  christine@dreamdayweddingsfl.com or by phone: 772-285-9147.    www.DreamdayWeddingsFL.com