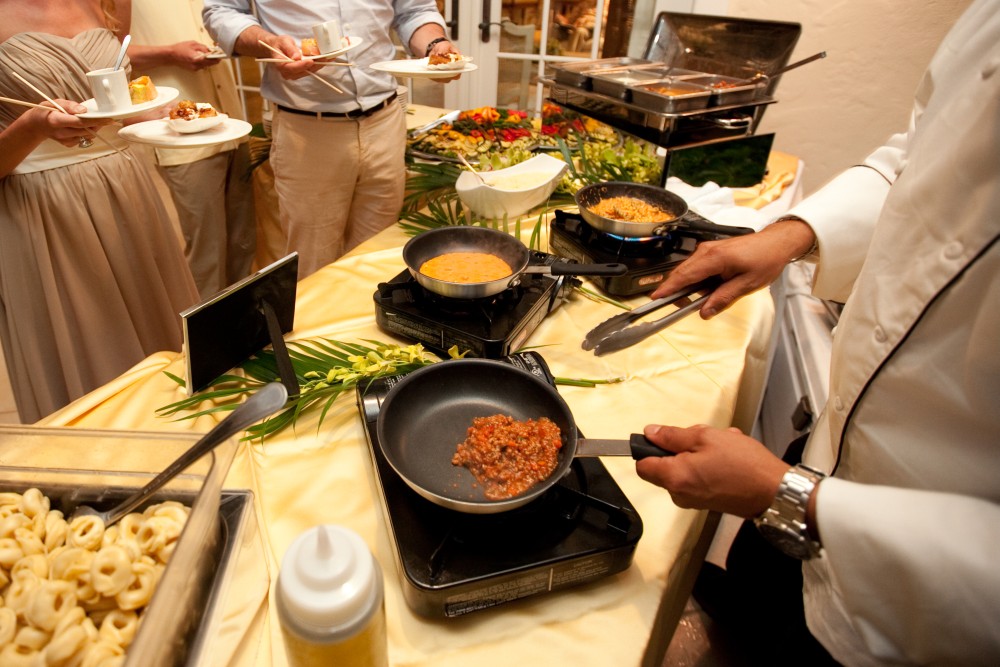 March 18, 2017
How to Make the Most of Your Wedding Food Tasting
I recently enjoyed a tasting appointment with another of my wedding couples and their caterer. As a wedding planner, I can tell you firsthand that one of the most fun of your planning appointments will be your food tasting! Its also one of the most important. Here are some things you'll need to do before you sit down at the table so that you can make the most of it…
#1 Decide on the type of service beforehand. You'll want to know what kind of food service you'll prefer for your wedding reception. Would you like a sit down dinner that is served, a buffet of choices, or action stations? Depending on the food items that you select, these three service options could actually wind up being similar in cost, so, consider the dining experience you'd like your guests to have.
#2 Choose food items to taste that are within your budget. Your caterer will give you a lot of food items to choose from. Take note of the costs before putting together your menu for your tasting. You can have that elegant plated dinner service for your wedding! Just keep in mind that seafood options will likely be more costly than chicken options which are more costly than pasta options.
#3 Prepare a list of questions to discuss with the caterer while you enjoy your tasting. This is a time when you'll have the caterer's undivided attention, so make the most of the opportunity. Discuss things like how the room will be set up, what your linen options are, how the napkins will be folded, what timeline they'd suggest for serving dinner, wine service options during dinner, etc. This will save you from stressing about these things as you get closer to your wedding day.
#4 Unplug. Turn off your phone and be fully present at your tasting. This is not the time to get notifications, texts, and calls. Rather it is a time to ENJOY. Take in the delicious smell of the food. Savor each bite. Take your time as you eat so that you can think about how it really tastes. This is when you can ask the caterer to adjust seasonings, sauces, and side dishes.
Happy planning!
xoxo,
Christine
Christine Terezakis is a Master Wedding Planner, Event Designer, and owner of Dreamday Weddings and Events—a South Florida-Treasure-Coast- Palm Beaches-based event planning and design company specializing in weddings and social events.