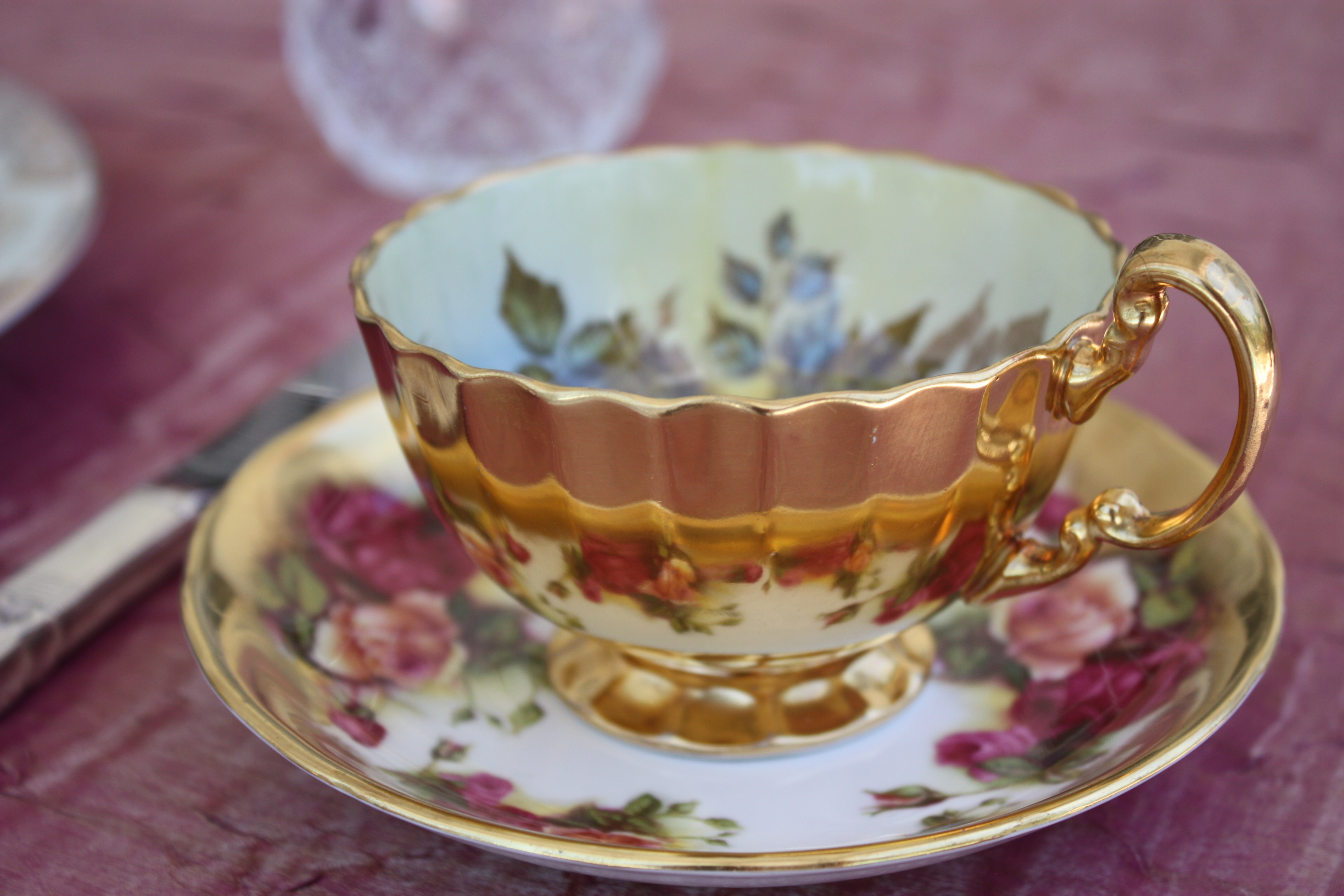 July 26, 2014
Morgan's Tea Party Bridal Shower
Everyone who knows me knows that I LOVE to throw a party. This one was extra-special to me because it was my niece Morgan's bridal shower. What a joy it was to team up with my daughter (who was also the Maid of Honor) to plan this High-Tea which took place at our home on a lovely Sunday afternoon.
A Spot of Tea With the Bride-to-Be: The theme was inspired by the bride's childhood love of playing dress-up and tea party. We dug out some old pictures of the bride and her friends as little girls playing dress-up and having tea, and incorporated them into our decorations… (The photo of the two girls in big hats are actually the bride and her Maid of Honor. So sweet, right?)
Guests were greeted with a signature drink which we named a "Lady Morgan" (chilled champagne poured over pink cotton candy—YUM!) Gifts were placed around the fireplace which was adorned with a banner (created by my daughter) made of pink and white ribbons and letters that spelled out, "Here Comes the Bride." For the dining table, we brought out the good silver and fine china and mixed it in with Yia Yia's antique china. (Yia Yia means "Grandmother" in Greek.) For tea service, we incorporated Yia Yia's beautiful tea cup collection by putting a different tea cup at each place setting. The centerpiece was a long tablescape of scattered antique tea cups and tea pots filled with fresh flowers. The chairs were tied with pink silken bows. And a rose-trimmed sign at the entrance to the party area said, "Welcome to Lady Morgan's Tea Room."
Throughout the party, we played fun bridal shower games, chatted, laughed, opened gifts, and enjoyed delicious finger sandwiches, delicate pastries, assorted teas, and more champagne. It was a beautiful day for a beautiful Bride!
Scroll through below to enjoy photos of our delightful day. (Images courtesy of Alexa Terezakis)

Happy Planning,
Christine
Christine Terezakis is a south Florida Treasure Coast Master Bridal Consultant, Wedding Planner, Event Designer,and owner of Dreamday Weddings & Events.