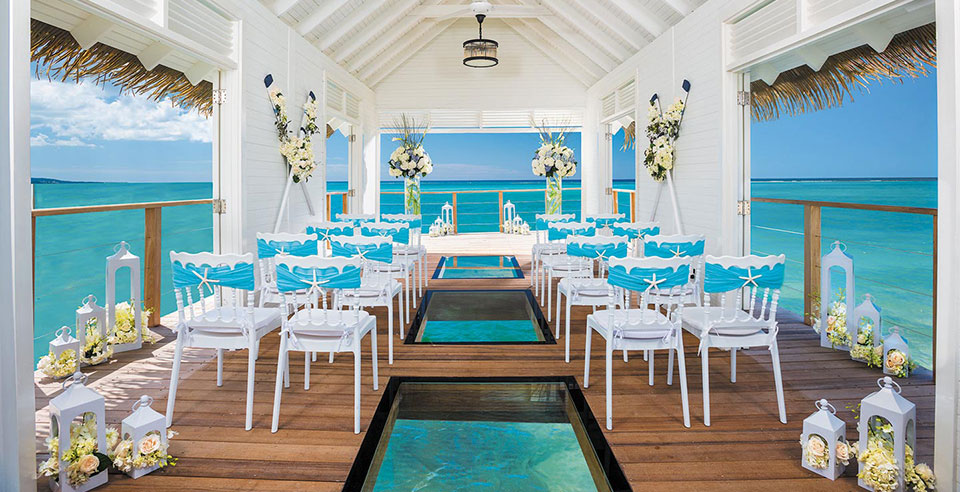 our services
DESTINATION WEDDING & HONEYMOON PLANNING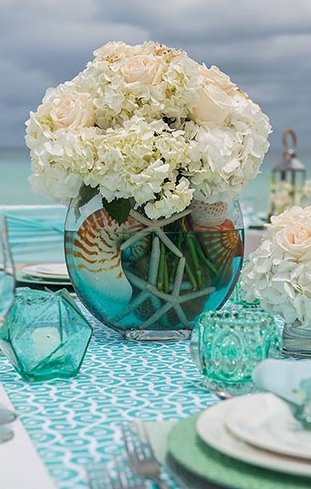 Destination Wedding Planning
Getting married in paradise
Does an escape to a Caribbean paradise sound like the perfect wedding for you?
You may be dreaming of a destination wedding for a variety of reasons—To celebrate in a completely non-traditional way… To have a multi-day celebration while enjoying a memorable vacation with your closest friends and family…  Whatever your reasons, certainly a destination wedding in the Caribbean is a fun and romantic way to celebrate among the backdrop of white sand beaches, crystal blue waters, palm trees, and stunning sunsets.
However, as you try to plan your destination wedding, are you finding yourself stuck in information-overload and wondering which location to choose?
Are you a busy couple, short on free time and stressed at the thought of having to pull together all of the details and logistics for your destination wedding AND for your traveling guests? 
If you have any of these concerns, it's understandable.  With all of the options available, and the lack of free time most couples have in their busy lives, knowing who to trust and figuring out how to plan the details and logistics of a destination wedding on your own from afar can quickly become overwhelming.
Well, this is where I come in.   My specialty is helping couples just like you plan and design their dream weddings in the Caribbean's most beautiful destinations at Sandals and Beaches Resorts.  I'll help you find the destination and resort that's the perfect fit for you, partner with you on the planning and design details, keep you on track with your wedding to-do list so that nothing falls through the cracks, manage the travel and accommodation arrangements for you and your guests, serve as the home-side main point of contact for questions and requests, and much more.   These are just a few of the services I provide in my destination wedding planning package to help pull all of the details together.
I'm here to save you time and take the stress off of you so that you can enjoy your wedding planning AND your wedding day without worry.
If you're struggling to plan your Caribbean dream destination wedding and don't know where to begin,
SCHEDULE YOUR COMPLIMENTARY 30-MINUTE PHONE CONSULTATION HERE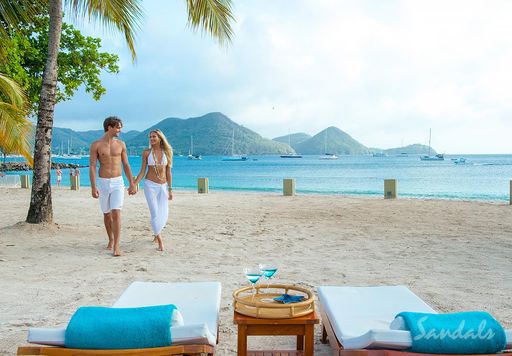 Honeymoon Travel Planning
Time for your romantic getaway
After your wedding day is behind you, it's time to relax and settle into the fun of your honeymoon!
If a Caribbean honeymoon is what you desire, then you'll want to be sure that the location you choose is the right fit for your personality and the honeymoon experience you're looking for.  Do you want a quiet and intimate setting?  Do you want adventure?  Would you like a lively party atmosphere?  What kind of accommodation would you most enjoy?  A private over-water-bungalow? A luxurious room with a swim-up pool?  A beautiful suite with a balcony overlooking the ocean?
There are so many amazing options, and the choices can be  confusing.  For example, which location includes the most and offers the best value?  Is a particular resort as nice as it looks in the photos?   What's the vibe at that location?  How is the food, and the quality of service?  Where exactly are the room categories located on property, and what are their views?  Factor these questions in with the uncertainties of DIY online booking, and as a result, you wind up with lost time and lots of stress.
On the other hand, I can save you from that because, in addition to being a full-service Wedding Planner, I'm also a Travel Consultant with a specialty for planning Caribbean honeymoons at Sandals & Beaches Resorts.  I've been matching honeymoon couples like you with their perfect Caribbean honeymoon locations for years, and I can help you too.  There are 18 resorts to choose from on 7 different islands.  I travel to the resorts frequently, and know them inside and out.  That's how I'm able recommend the right ones for you.  Most importantly, I serve as your personal Travel Consultant and booking concierge, providing you with attentive service, insider tips, and no additional fee to book your arrangements.
Are you dreaming of a Caribbean honeymoon and ready to explore the possibilities?
Click here to schedule your complimentary 30-minute phone consultation with me today.
OR
Click here to visit our Dreamday Travels website for more information.
explore
your perfect resort